We know how important it is to have a reliable delivery service and we have chosen to work with the UK's top two companies - Royal Mail and DPD. We offer customers a wide variety of shipping options, accurate publication dates and real-time stock information on all items during the checkout process.

Royal Mail Services
If you select our Standard, Tracked, Signed For, Saturday Delivery or Special Delivery services and complete your order by 5pm, your order will be picked, packed & shipped via Royal Mail on the same day. (Monday to Friday - subject to stock availability)
If you select our Free service from Royal Mail your order will be processed & shipped within 3 working days. (Monday to Friday - subject to stock availability). Please allow up to 5 working days for delivery
Please note that Royal Mail 24 is not a guaranteed next-day service. Whilst over 90% of deliveries do take place on the next working day, Royal Mail will only guarantee next-day delivery if you select one of the Special Delivery services. CLICK HERE for the latest Royal Mail Delivery Performance Report

Courier Service
If you select our Courier service (recommended for all orders over £100) and complete your order by 3pm, your order will be picked, packed & shipped via DPD on the same day for next working day delivery. (Monday to Friday - subject to stock availability)
DPD will contact you by email or SMS on the day of delivery to give you a 1 hour delivery time. Your delivery is fully trackable and changeable directly with the courier - just click on the link in your Order Dispatched email. You may find it useful to download the DPD App HERE
Whilst over 95% of DPD deliveries do take place on the next working day, please note that DPD do not guarantee Next-Day service. CLICK HERE for real-time Service Updates from DPD.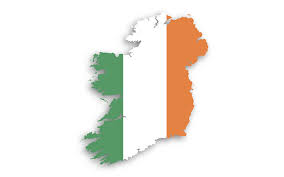 Republic of Ireland Shipping
We use both Royal Mail (An Post) and DPD to ship to Ireland. In both cases, please allow a minimum of 2 working days to receive your order. Highlands and Islands may take slightly longer to arrive.

Pre-Publication Orders
If you order a publication that is not yet in print, we will process your order (taking full payment) and dispatch this as soon as the stock is available from our suppliers. The expected publication date can be found on the product page but please be aware that publishers can (and do) change these dates without notice. Should this affect your order significantly, we will contact you by email to keep you informed.

Out of Stock Items
If an item is out of stock, we will immediately contact our suppliers to source the title(s) for you. Most publishers typically quote 5-7 working days for delivery into our warehouse but in many cases it is faster. As soon as your title arrives into our warehouse, we will ship it to you using your chosen delivery option. If you require a title urgently, please call our Customer Service Team to confirm availability or an estimated delivery date.
Part-Shipping
In the event that your order contains both stock and non-stock items, to save postage costs we will wait until your order is complete before shipping to you using your chosen delivery option. If you require part of the order urgently, please use the Special Instructions area during the check-out process or contact our Customer Service Team before placing your order.
Please note that we will not part-ship orders if you have selected the free postage option. Otherwise, within reason, we do not make an additional charge for part-shipping to UK mainland customers.
Delivery Charges
Our UK delivery costs are shown during the checkout process and are dependent on the carrier and service you choose.
Signature on Delivery
All courier shipments & some Royal Mail services will require a signature on delivery. If you are out, they will leave a card and you can contact them directly to arrange a re-delivery or you may prefer to collect from your local depot or Post Office. If you would like your items delivered to a work address or a friend/relative, please insert their details into the delivery address. Please be aware that if the goods are returned to us, we will charge our standard delivery charge for sending them out again. (Please note that due to Covid-19 precautions, neither Royal Mail or DPD will currently ask you to physically sign for a delivery)
Re-Delivery
If, through no fault on our part, your order is returned to us by Royal Mail or DPD as "undeliverable", we reserve the right to make a charge for redelivery in line with our standard shipping costs.
Worldwide Shipping Available
We are happy to send books around the world and our shipping costs are displayed during the checkout process. If you are interested in buying books from overseas, please feel free to contact us.